I'm having a bit of a "nothing" day as I've been looking after my puppy who was desexed on Monday. Trying to keep her quiet and resting is near impossible! Just before she was madly racing around the yard, with me screaming after her (which only made things worse). Thankfully she is asleep right now. I can't wait for things to go back to normal!
While she was having her "supervised" outside time in the yard, I decided to use the time to make a terrarium.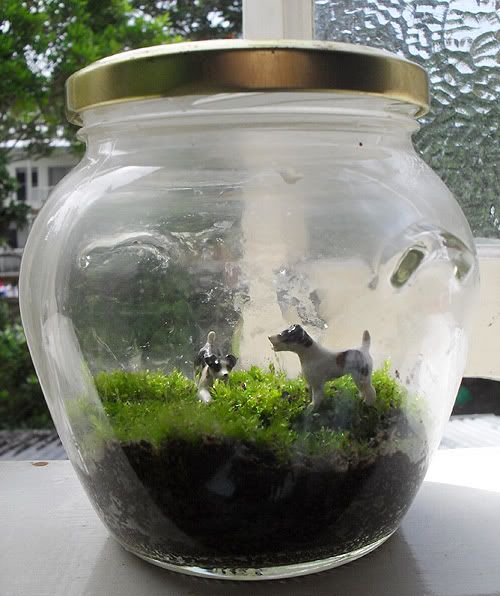 In it I placed two small porcelain dogs.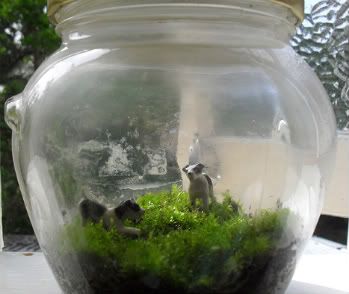 Also, the other day I found this awesome bag at an op-shop. It's from the 50s or 60s, and it's a "lucky penny" bag, as there's a small plastic pouch inside which (usually) holds an Australian penny- except someone had removed it! Grrr!
Instead, I've decided to put one of my Moroccan Dirhams inside. I'm sure that will bring me all sorts of luck!